Main content starts here, tab to start navigating
Menus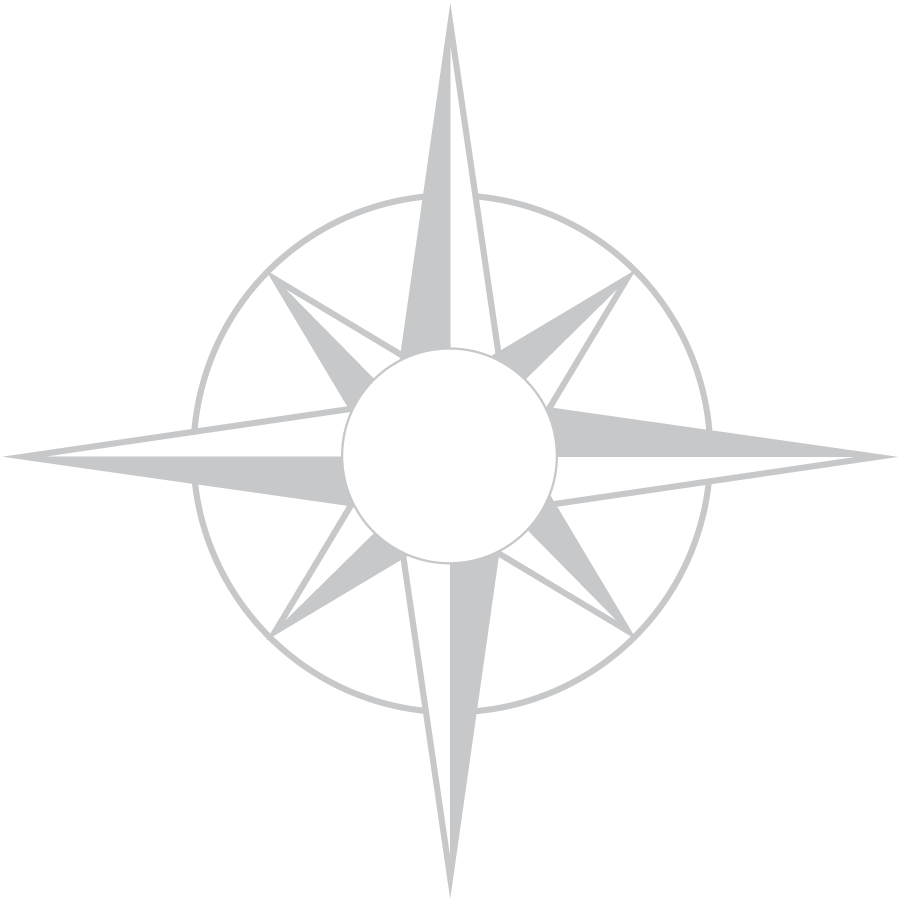 Daily Specials
K. BBQ Shrimp Wrap

K. BBQ fried shrimp with lettuce, tomato, carrots, cucumbers, and ranch

$12
Brunch
Saturdays & Sundays Only 11am-3pm
Breakfast Wings

Our smoked wings tossed in bacon maple hot sauce.

$8

Brunchos

Corn chips, queso, 2 eggs, red onions, fresh jalapeños, cilantro & lime wedges.

$9

Old School

2 eggs (any style), grits or home fries, choice of bacon, turkey sausage, or soysage with choice of bread.

$9

Skinny Scramble

Egg whites, goat cheese, balsamic reduction over spinach & tomato.

$9.50

French Toast

3 slices of Texas toast covered in powdered sugar.

$8

Breakfast Philly

Sliced sirloin steak with onions and peppers, queso & 2 eggs on a hoagie.

$9.50

Sides a la Carte

grits or home fries - 3

Bread

wheat, white or Texas toast - 2

Protein

bacon, turkey sausage, or soysage - 2

Eggs

two eggs - 3

add cheese - .75
Appetizers
Fried Pickles

Sliced & Battered. Served With Ranch.

$6

Hummus & Pimento Plate

Our Homemade Roasted Garlic Hummus, Pimento Cheese, Red Peppers, Kalamata Olives, Carrots, Celery & Pita Bread.

$8.50

Homemade Fry Platter

Our Fresh, House Cut, Never-Been-Frozen Fries!

$6

Pick 2 Sauces

BBQ

Honey Mustard

Horsey Mayo

Thai Chili

Buffalo

Curry Ketchup

Sriracha Ranch

Blue Cheese

Sour Cream

Sweet Teriyaki

Honey Chipotle

Buffalo Shrimp

Fried Buffalo-style Shrimp Served With Blue Cheese Dressing, Carrots & Celery.

$10

Chips, Cheese & Salsa

Served With Our Homemade Cheese Dip & Salsa.

$7

Chips & Cheese Dip $4.50

Chips & Salsa $3.50

Fried Artichoke Hearts

Beer-Battered & Fried Artichoke Hearts, Served With Ranch Dressing. A House Favorite!

$9

Tavern Nachos

Tortilla Chips, Queso, Lettuce, Tomatoes, Jalapeños & Sour Cream. Choice of House Smoked Brisket, Black Beans or Mexican Pulled Chicken.

Large $12.50

Small $7

Chicken & Beans $2.50 - $4

Sub Fries $2 - $4

Brisket and Beans $2.50 - $4.50

Spinach Artichoke Dip

Made In-House and served with Garlic Fried Pita Bread

$10

Chicken Tenders * NEW ITEM *

4 Homemade Chicken Tenders with Fries & Toast

$13.50
Wings
House Smoked Chicken Wings

5 wings $7

10 wings $14

20 wings $27

30 wings $40

Signature Wing Sauces

Korean BBQ

Buffalo

Habenero

Lemon Pepper

Hot Lemon Pepper

Thai Chili

Ninja BBQ

Garlic Parmesan

Spicy Maple

Sweet Teriyaki

XXX Hot

Honey Chipotle
Soup of the Day or Tomato Basil with Goat Cheese
Salads
Buffalo Shrimp

Romaine, Carrots, Celery, Cucumbers, Tomatoes, Bleu Cheese Crumbles, Fried Shrimp tossed in Buffalo Sauce.

$12.75

Spinach

Fresh Spinach, Dried Cranberries, Tomatoes, Carrots, Hard Boiled Eggs, Granny Smith Apples & Goat Cheese.

$9.50

Caesar

Romaine, Shaved Romano Cheese & Croutons, Tossed with Our Traditional Caesar Dressing.

$7

Greek

Romaine, Tomatoes, Cucumbers, Carrots, Feta, Kalamata Olives & Pepperoncinis.

$8.50

Chop Chop

Romaine, Carrots, Celery, Avocado, Cucumber, Bacon, Radish and Blue Cheese Crumbles tossed in Dressing

$11

Dressings

Ranch: Regular or Vegan

Sriracha Ranch

Honey Mustard

Blue Cheese

Balsamic Vinaigrette

House Vinaigrette

Vegan 1000 Island

Caesar

(Extra Dressing $.75)

Protein Choices

Chicken $4

Salmon or Shrimp $6

Fried Tofu $4
Sandwiches
Served With Fries
Sub any other side for +$2 Bread Choices: Sourdough, Wheat, Rye or Hoagie
Tavern Club

Fire Braised Ham, House Smoked Turkey, Apple Wood Smoked Bacon, Cheddar & Swiss Cheese, Lettuce, Tomato & Mayo, Topped with House Vinaigrette. Served on a Hoagie.

$12

BLT

Apple Wood Smoked Bacon, Lettuce, Tomato & Mayo. Served On Your Choice of Bread.

$6

Steak & Cheese

Sliced Sirloin Steak with Onions & Peppers, Topped with Spicy Queso Cheese Sauce on a Hoagie.

$12

Cuban

Slow Smoked Pork, Fire Braised Ham, Swiss, Mayo, Mustard, & Pickles on a Baguette.

$12

Southern Grilled Cheese

Fried Green Tomato, Pimento Cheese, Bacon, Suggested on Sourdough Bread. Served with fries.

$10

Blackened Chicken Sandwich

Pan Fried Blackened Chicken Breast. Lemon Aioli, Avocado & Roasted Red Peppers.

$13

Buffalo Chicken Sandwich

Fried Chicken Breast, Buffalo Sauce, Melted Swiss Cheese & Blue Cheese Dressing.

$11.75

Southern Fried Chicken Sandwich

Tossed in Spicy Maple Sauce, Topped With A Fried Egg & Sriracha Bacon Jam

$12

Jerk Chicken

Jerk Chicken with Ghost Pepper Cheese & Mango Salsa

$12.50

Pesto-Prese * NEW ITEM *

Chicken Sandwich with Almond Pesto, Mozzarella, Tomato & Balsamic Reduction

$12.50

Honey Chipotle Chicken * NEW ITEM *

Pulled Honey Chipotle Chicken with Bacon Jam & Jalapeño Popper Cream Cheese. Served on Texas Toast

$13

Turkey BASSH Sandwich * NEW ITEM *

Turkey Sandwich with Bacon, Avocado, Spinach, Swiss & Horsey Mayo on Sourdough Bread

$10

L5 Reuben * NEW ITEM *

Corned beef, Vegan 1000 Island Dressing, Kraut, Swiss Cheese on Rye Bread.

$12

Vegan Rueben * NEW ITEM *

Spiced Tofu, Vegan 1000 Island, Kraut, Vegan Cheese on Rye Bread.

$12

Cajun Salmon BLT

Cajun Salmon BLT Blackened Salmon*, Apple Wood Smoked Bacon, Lettuce, Tomato,& Remoulade. Your Choice of Bread. Served with fries

$13.50

Shrimp Po Boy

Fried Shrimp, Lettuce Tomato & Remoulade.

$12

Spicy Vegan Chick * NEW ITEM *

Spicy Vegan Chick: Buffalo Style with Vegan Ranch & Cheese.

$12
Quesadillas
Buffalo Shrimp

Diced Celery & Jack Cheese, Blue Cheese Crumbles.

$13

BBQ Pork Quesadilla

House Smoked Pork, BBQ Sauce, Red Onion, Roasted Red Pepper.

$13

Jerk Chicken

Red Onions, Tomatoes, Black Beans and Cilantro

$13

Veggie

Spinach, Mushroom Medley, Roasted Red Peppers & Jack Cheese substitute VEGAN CHEESE +$2

$13
Burgers
Build Your Own Burger 11.00

Served on a bun with fries

Sub any other side for $2

Pick Your Protein

Beef*

House Made Turkey Burger*

Chipotle Black Bean

Vegan Beyond Burger (add $3)

Fried Chicken Breast

Grilled Chicken Breast

Choose Your Toppings

$1 Each

Salsa

Jalapeños

Mozzarella

Swiss

Cheddar

Blue Cheese Crumbles

VEGAN Cheese

$2 Each

Pimento Cheese

Roasted Red Peppers

Avocado

Feta

Apple Wood Smoked Bacon
Specialty Burgers
Black And Blue Burger

House Blackened Beef Burger*, Topped With Blue Cheese Crumbles, Apple Wood Smoked Bacon.

$12.50

Jive Turkey

House Made Turkey Burger, Avocado Sriracha Ranch, Mozzarella.

$11

Tavern Melt

Beef Burger On Texas Toast With Pimento Cheese, Caramelized Onions, Bacon, Tomatoes.

$13

Bonzai

Beef Burger Topped with Cheddar, Pineapple & Drenched in Korean BBQ Sauce. Cooked on Flat Top.

$12

Balsamic

Beef Burger with a Sweet Balsamic Glaze, Caramelized Red Onions, Goat Cheese, Applewood Smoked Bacon.

$12.75

Truffle Burger

Beef Burger, Shiitake, Portabella Mushroom & Onion Medley, Bacon, Mozzarella, Drizzled With Truffle Oil.

$14

Jalapeno Popper Burger

Beef Burger with Chili Cream Cheese, Bacon, fried jalapeño and pepper jelly

$13

Carpetbagger

A Corner Tavern Exclusive. Tavern Beef Burger Stuffed with Blue Cheese, PBR Battered, Deep Fried & Dipped in Buffalo Sauce.

$14

The TAVERNATOR

Grilled Beef Burger, Fire Braised Ham, Sliced Turkey, Bacon, Cheddar, Pepper Jack, Caramelized Onions, BBQ Sauce, Topped with a Fried Egg* Cooked Over Hard.

$18
Entrées
no substitutions, please. not available on Saturday & Sunday until after 5pm
Guinness Beer Battered Fish & Chips

House Cut Fries & Homemade Tartar Sauce.

$15

Beef and Mushroom Stroganoff * NEW ITEM *

Egg noodles with seasoned ground beef, truffle mushrooms, caramelized onion, in a garlic-wine cream sauce, topped with scallions and fresh parsley.

$15

Citrus Glazed Salmon * NEW ITEM*

Glazed Salmon over a Sweet Potato and Brussel Hash, topped with a Poached Egg

$16
Sides
4.00 each ~ a la carte unless otherwise marked
Fries

Tater Tots

Onion Rings

Sautéed Spinach

Side Salad

Garlic Parmesan Mashed Potatoes

Pimento Mac N Cheese

Homemade and Delicious !!

Sauteed Mushrooms & Onions

Mashed Sweet Potatoes

Vegan Thai Brussels

Brussels Sprouts , Green Onion, Garlic, Cilantro, Sweet Chili Sauce, Lime, Toasted Almonds

$5

Brussels All The Way

Brussels sprouts ,bacon, goat cheese, honey, balsamic reduction, almonds

$5.50

TO GO Homemade Ninja BBQ Sauce

House recipe. 16 ounces !!

$10
KIDS MENU
$6.25 Each, No substitutions. This menu is for kids ages 10 and under.
PB&J

Peanut butter and jelly on white or wheat bread, served with fries. *Kids 10 and under.

$6.25

Gorilla Cheese

Cheddar cheese on white or wheat bread, served with choice of carrots and ranch or fries.

$6.25

Hummus

Hummus Served with pita bread and carrot sticks. *Kids 10 and under.

$6.25

Super Kid Platter

Fresh tomatoes, carrot sticks, cucumbers and broccoli served with a side of ranch dressing.

$6.25

Kids Quesadilla

Cheddar Cheese and Served with Salsa

$6.25
Appetizers
Buffalo Shrimp

Fried Buffalo-style Shrimp Served With Blue Cheese Dressing, Carrots & Celery.

$10

Fried Artichoke Hearts

Beer-Battered & Fried Artichoke Hearts, Served with Ranch Dressing. A House Favorite !

$9

Fried Pickles

Sliced & Battered. Served With Ranch.

$6

Hummus & Pimento Plate

Our Homemade Roasted Garlic Hummus, Pimento Cheese, Red Peppers, Kalamata Olives, Carrots, Celery & Pita Bread.

$8.50

Spinach Artichoke Dip

Made In House & Served With Pita Bread or Tortilla Chips.

$10

Homemade Fry Platter

Our Fresh, House Cut, Never-Been-Frozen Fries!

$6

Pick 2 Sauces

BBQ

Honey Mustard

Horsey Mayo

Thai Chili

Buffalo

Curry Ketchup

Sriracha Ranch

Blue Cheese

Sour Cream

Add Cheese Dip $3

Add Jalapeños $0.50

Korean BBQ $0

Chips, Cheese & Salsa

Served With Our Homemade Cheese Dip & Salsa.

$7

Chips & Cheese Dip $4.50

Chips & Salsa $3.50

Nachos

Spicy Beef or Black Beans, Tortilla Chips Topped with Queso, Lettuce, Tomatoes, Jalepenos & Sour Cream

Small $7

Large $12.50

Meat and Beans $2.50 - $4.50

SUB Tots or Fries $2 - $4
Snacks
Edamame

Topped With Sea Salt, Korean BBQ Dipping Sauce.

$6

Veggie Platter

Carrots, Celery, Broccoli & Tomatoes, Your Choice of Dressing.

$7
Wings
Smoked Chicken Wings

Jumbo sized wings smoked in house and then flash fried.

5 wings $7

10 wings $14

20 wings $27

30 wings $40

Signature Sauces

Korean BBQ

Buffalo

Verde Hot Sauce

Lemon Pepper

Hot Lemon Pepper

Thai Chili

Ninja BBQ

Garlic Parmesan
Salads
Greek

Romaine, Tomatoes, Cucumbers, Carrots, Feta, Kalamata Olives & Pepperoncinis.

$8.50

Buffalo Shrimp

Romaine, Carrots, Celery, Cucumbers, Tomatoes, Bleu Cheese Crumbles, Fried Shrimp tossed in Buffalo Sauce.

$12.75

Chop Chop

Romaine, Red Onion, Avocado, Bacon, Blue Cheese & Chopped Celery, Cucumber, Carrots, & Radishes. Tossed in Dressing of Your Choice

$11

Pear Salad

White Wine Poached Pears, Arugula, Blue Cheese, Bacon, Radish

$10

Caesar

Romaine, Shaved Romano Cheese & Croutons, Tossed with Our Traditional Caesar Dressing.

$7

Wild Alaskan Salmon

Grilled Wild Alaskan Salmon, Spinach, Radish, Tomato, Cucumber, Carrots & Avocado

$15

Dressings

Ranch

Sriracha Ranch

Honey Mustard

Blue Cheese

Balsamic Vinaigrette

House Vinaigrette

1000 Island

(Extra Dressing $.75)

Caesar

Protein Choices

Beef Burger* | Chicken | Black Bean Burger $4

Beyond Burger | Shrimp | Salmon* $6
Sandwiches
Served With Fries
Sub any other side for +$2
Choices: Sourdough, Wheat, Brioche or Hoagie
Tavern Club

Fire Braised Ham, Smoked Turkey, Apple Wood Smoked Bacon, Cheddar & Swiss cheese, Lettuce, Tomato & Mayo Topped with House Vinaigrette, Served on a Hoagie

$12

California Turkey Sandwich

House Smoked Turkey, Avocado, Swiss, Sriracha Ranch, Arugula, Tomato

$11

Shrimp PoBoy

Fried Shrimp, Lettuce, Chopped Tomatoes & Remoulade On A Hoagie Roll.

$12

BLT

Apple Wood Smoked Bacon, Lettuce, Tomato & Mayo. Served On Your Choice of Bread.

$6

Salmon BLT

Salmon*, Apple Wood Smoked Bacon, Lettuce, Tomato, Lemon Aioli. Served On Your Choice Of Bread.

$13

Tavern Cuban

Swiss, Mustard, Pickles, Ham & Pork

$12

Steak & Cheese

Philly Steak, Caramelized Onions, Roasted Red Peppers & Queso On A Hoagie Roll.

$12

Portabella

Balsamic Marinated Portabella Mushroom, Swiss Cheese, Roasted Red Peppers, Avocado

$8

Dad's Turkey Meatball Sub

Turkey Meatballs, Dad's Marinara, Mozzarella, Pecorino Cheese & Italian Seasonings.

$13
Community Plate
$2 (or more.)
Weekly we will turn your donation into food for the homeless.

Your donation will benefit Motivation Forward, Inc.

Their mission is to reduce the impact of homelessness, mental illness, and addiction by providing peer support, outreach, and education.
Soups
Soup of the Day or Chicken & Dumplings
Chicken Sandwiches
Served With Fries. Sub any other side for +$2
Blackened Chicken Sandwich

Pan Fried Blackened Chicken Breast, Lemon Aioli, Avocado & Roasted Red Peppers

$13

Buffalo Chicken Sandwich

Fried Chicken Breast, Buffalo Sauce, Melted Swiss Cheese & Blue Cheese Dressing

$11.75

Grilled Chicken Mushroom & Swiss

Shiitake, Portabella Mushrooms & Red Onion Medley, Truffle Oil & Swiss

$11.75
Quesadillas
Served with Salsa & Sour Cream
Ancho Steak

Ancho Steak, Pepper Jack Cheese, Avocado, House Hot Sauce, Cilantro

$13

Southern Pork

Jack & Cheddar Cheese, Caramelized Onions, Smoked Pork, Ninja BBQ Sauce

$13

Chipotle Chicken

Chipotle Marinated Chicken, Pepper Jack Cheese, Red Onions, Tomatoes, Cilantro, Black Beans

$13

Veggie

Seasoned Spinach, Broccoli, Roasted Red Peppers & Cheddar Cheese

$13
Build It
Build Your Own Burger 11.00

Served on a bun with fries

Sub any other side for + $2

Pick Your Protein

Grass Fed Beef*

House Made Turkey Burger*

Chipotle Black Bean

Lamb Burger*

Chicken Breast (Fried or Grilled)

Vegan Beyond Burger (add $3)

Choose Your Toppings

$1 Each

Salsa

Jalapeños

Mozzarella

Swiss

Cheddar

Blue Cheese Crumbles

Spicy Jack

$2 Toppings

Mushrooms

Pimento Cheese

Roasted Red Peppers

Avocado

Feta

Apple Wood Smoked Bacon

Goat Cheese
Specialty Burgers
Black And Blue

House Blackened Grilled Burger*, Topped With Blue Cheese Crumbles, & Apple Wood Smoked Bacon.

$12.50

Lamb

Lamb* Burger, Tzatziki & Pickled Red Onion

$13

Balsamic

Beef Burger* with a Sweet Balsamic Glaze, Caramelized Red Onions, Goat Cheese, Apple Wood Smoked Bacon

$12.75

Truffle Burger

Beef Burger*, Shiitake & Portabella Mushrooms & Onion Medley, Bacon, Mozzarella, Drizzled with Truffle Oil

$14

Patty Melt

Beef Burger*, Swiss, Caramelized Onions, Lettuce, 1000 Island, Served on Sourdough White Bread

$13

Tavern Melt

Beef Burger* on Texas Toast with Pimento Cheese, Caramelized Onions, Bacon & Tomatoes

$13

Jive Turkey

House Made Turkey Burger, Avocado, Sriracha Ranch, Mozzarella

$11

Veggie Black Bean

Vegetarian Black Bean Patty, Topped With Roasted Red Peppers, Avocado & Provolone

$10.50

The Veganing

Beyond Vegan Patty, Arugula, Chimichurri, Roasted Red Peppers

$13.50

Carpetbagger

Tavern Beef Burger Stuffed with Blue Cheese, PBR Battered, Deep Fried & Dipped in Buffalo Sauce

$14

The TAVERNATOR

Grilled Beef Burger*, Fire Braised Ham, Sliced Turkey, Bacon, Cheddar, Peppar Jack, Caramelized Onions, BBQ Sauce, Topped with a Fried Egg Cooked Over Hard

$18
Sides
4.00 each ~ a la carte
Fries

Steamed Broccoli

Garlic Parmesan Mashed Potatoes

Mashed Sweet Potatoes

Pimento Mac N Cheese

Onion Rings

Green Beans with Sliced Almonds

Tater Tots

Side Salad

Regular or Baby Ceasar

Sautéed Mushrooms & Onions

Cup of Soup

Chicken & Dumplings or Soup of the Day
Entrées
No substitutions, please. Not available until after 5pm.
Dad's Spaghetti

Homemade Turkey Meatballs & Marinara, Angel Hair Pasta, Parmesan, and Italian Seasoning. Served with Garlic Bread.

$15

Guinness Beer Battered Fish & Chips

Two pieces of Beer Battered Fish with House Cut Fries & Homemade Tartar Sauce.

$15

Blackened Salmon Couscous *NEW ITEM*

Blackened Salmon over a bed of Couscous, Roasted Red Peppers, Spinach, Red Onions, and Goat Cheese

$15
Kids Menu
$6.25 Each, No substitutions. This menu is for kids ages 10 and under.
PB & J

Peanut Butter & Jelly on White or Wheat bread served with Fries.

$6.25

Gorilla Cheese

Cheddar Cheese on White or Wheat Bread, served with choice of Carrots & Ranch, or Fries. (This item is available for all ages)

$6.25

Hummus

Served with yummy Pita Bread & Carrot Sticks.

$6.25

Super Kid Platter

Fresh Tomatoes, Carrot Sticks, Cucumbers & Broccoli served with a side of Ranch Dressing.

$6.25

Kids Quesadilla

Cheddar Cheese served with Salsa

$6.25
IPAs
Arches Low Viz (7% - 8):
Brewed with a variety of modern and experimental hops that create silky, tropical, limey flavors. It's packed with tropical notes and presents a hazy appearance.
Bell's Two Hearted Ale (7% - 6/ 21):
American malts and enormous hop additions give this beer a crisp finish and incredible floral hop aroma.
Creature Comforts Tropicália (6.6% - 7/ 24.50):
Ripe passion fruit and citrus hop aroma leads to a full, fruit-forward hop flavor that washes over the palate, ending with subtle bitterness.
Dogfish Head 90 Minute (9% - 7.5, 10 oz):
A big beer with a great malt backbone that stands up to the extreme hopping rate.
Elysian Space Dust (8.2% - 6, 10 oz):
The hopping is pure starglow energy, with Chinook to bitter and late and dry additions of Citra and Amarillo.
Jekyll Southern Juice IPA (6.3% - 6.5/ 22.75):
Citra and Simcoe hops and a heavy dose of wheat and oats.
Scofflaw Basement IPA (7.5%- 6/21):
The only dank aroma emanating from this basement is one of earthy tones, juicy citrus, and a hint of lemongrass, all derived from Citra hops.
Sweetwater 420 (5.4% - 5/ 18):
A tasty West Coast Style Pale Ale with a good hop feel to it and a crisp finish.
Terrapin Hopsecutioner (7.3% - 6/ 21):
Light copper in color, this IPA has an aroma. of fresh pine and citrus. A strong malt backbone provides balance to an assertive hop bitterness.
Three Taverns A Night on Ponce (7.5% - 6.50/ 22.75):
Lush notes of citrus fruit before tapering to a clean, dry finish.
Wicked Weed Appalachia (4.6% - 8.50/ 31):
A very approachable, yet super-punchy Session IPA that features Motueka, Citra, and Mosaic hops.
Wheats/Sours

Creature Comforts Athena Paradiso (4.5% - 6/21):
Each Athena Paradiso features different fruit additions, in this release we used the addition of tart cherry, raspberry. and cranberry.
Allagash White (5.1% - 6/ 21):
Balanced full flavor with a crisp, refreshing taste and subtle hints of spice.

Eventide Citrus Grove (5.8% - 8/ 28):
An Atlanta-brewed German Hefeweizen. Cloudy, sweet and tangy with notes of ripe bananas and tangerines.

Orpheus Atalanta (5.25% - 8.5/ 30):
A tart plum saison, Atalanta tastes of plums intermingling with spicy yeast, and a refreshing tartness.

Scofflaw Sneaky Wheat (8.5% - 5, 10 oz):
Sneaky Wheat is an Imperial American Wheat. This big league wheat has the aroma of fresh wheat bread with some subdued notes of orange and a hint of spice.

Three Taverns Rapturous (5% - 6.5/ 23):
A locally-brewed, refreshing sour ale. Fruity and tart with flavors of raspberry and lime.

Weihenstephaner Hefeweissbier (5.4% - 6/ 21):
Golden-yellow wheat beer, with its fine-poured white foam, smells of cloves and impresses consumers with its refreshing banana flavour. It is full bodied and with a smooth yeast taste
Lagers/Ales
Arches Mexican Empire (5.6% - 6/ 21)
This Vienna lager is defined by the malt character. Built on a Viennese water profile, it showcases a light red to orange hue from the kilned Vienna malt that gives a rich, nutty character.

Brooklyn Lager (5.2% - 4.50/ 15.75)
Brooklyn Lager is amber-gold in color and displays a firm malt center supported by a refreshing bitterness and floral hop aroma. Caramel malts show in the finish.

Hapeville Lager (4.2% - 3/ 10.5):
The beer you select when it's you and a few buds.

Kona Longboard Island Lager (4.6% - 5/ 17.50):
A delicate, slightly spicy hop aroma complements the malty body of this beer.

New Realm United Lager (4.5% - 6.5/ 23):
Clean, crisp and refreshing with a bit of sweet maltiness. Brewed here in Atlanta.

Stella Artois (5% - 5.50/ 19.25):
A hoppy aroma with a hint of fruitiness and clean bitterness that is well balanced with the malt flavor.

Yuengling (4.4% - 4.50/ 16):
Brewed with roasted caramel malt for a subtle sweetness and a combination of cluster and cascade hops.
Creature Comforts Reclaimed Rye (5.5% - 5.5/19):
Flavorful and complex, this easy-drinking ale utilizes rye malt to create a uniquely well-rounded brew.

Wild Leap Local Gold (5.4% - $7.50/26.25) :
A hybrid style that blends elements of a German Kolsch, English Bitter and American Blonde Ale to create a dry, crisp, light and refreshing ale that is enjoyable year-round.
Porters / Stouts
Stone Xocoveza (8.1% - 7.5)
Amazing flavor profile is evocative of Mexican hot chocolate, featuring coffee, pasilla peppers, vanilla, cinnamon, nutmeg and a generous amount of chocolate.

Guinness (4.2% - 6/ 21):
Sweet smelling with a coffee and malty nose. Perfect balance of bitter and sweet with malt and roast characters. Smooth, creamy and balanced.

New Holland Dragon's Milk (11% - 8 10 oz):
One of the first bourbon barrel-aged stouts meant to be savored and enjoyed.

Reformation Stark (5.5% - 5/ 17.50):
A robust porter with hints of chocolate from toasted malts, this is an everyday beer that begs you to savor the moment a little longer.

Left Hand Nitro Milk Stout (6.0% - 8/ 30):
Roasted chocolate malt and coffee notes build the foundation for this creamy stout.C Contains notes of dark chocolate, freshly brewed coffee, caramelized sugar and roasted malt.
Ciders
ACE Pineapple Cider: (5% - 8/28)
Inspired by the House Family's annual visit to the beautiful Hawaiian Islands our Pineapple cider is an ideal drink for tropical hot and humid climates.

Bold Rock White Cranberry Cider (4.7%- 5.5/19)
White Cranberry is a refreshing union of Blue Ridge apples paired with the distinctive flavor of white cranberries. Harvested just before peak freshness, white cranberries have a pronounced, bright tartness.

McKenzie's Black Cherry Cider (5% - 5.5/ 19)
Reserved for the darkest of hearts, McKenzie's Black Cherry is an inspiration to hard cider - rich amber, full body with a refreshingly sweet cherry finish.

Urban Tree Original Cider: (6.5% - 9/31.5)
From right here in Atlanta, original cider is dry, yet crisp, with subtle notes of apple sweetness crafted from bittersweet apples and with less than .5% residual sugar, it boasts of tannic and acidic notes.
Draft Cocktails
Black Heart- Bell's Two Hearted and Guinness 6
Dirty Hippie- Sweetwater 420 and Guinness 6
Local-ish Black and Tan- Arches Mexican Empire and Guinness 6
Black Velvet- Urban Tree Original Cider and Guinness 7.5
Snake Bite- Yuengling and Urban Tree Original Cider Cider 7
Black and White- Allagash White and Guinness 6
Bruised Cherry- McKenzie's Black Cherry Cider and Guinness 6
Irish Redneck- Hapeville Lager and Guinness 6
House Wines on Draft
$6.00/Glass $24.00/Carafe
Gotham Project Chardonnay 2017- California
-Tropical, citrus, well balanced with refreshing acidity
Gotham Project Cabernet Sauvignon 2017- California
-Lush Blackberry and red currants with a long ,silky finish
White
Zenato Pinot Grigio 2017
Veneto, Italy $8.00 / $32.00
-Citrus and floral notes with key lime, white peaches and green apples.
Henri Bourgeois Sauvignon Blanc 2017
Loire Valley, France $10.00 / $40.00
-Aromatic, crisp with minerality, juicy currants and sliced green fruit.
Dr. Loosen 'Dr. L' Riesling 2017
Mosel, Germany $8.00 / $32.00
-Elegant, racy style. Refreshing, fruity with a fine mineral edge.
Martin Ray Chardonnay 2017
Sonoma County, California $12.00 / $48.00
-Elegant layers of meyer lemon, bosc pear, orange blossom, vanilla, oak.
Rombauer Chardonnay 2017
Carneros, California Bottle $75.00
-Enticing aromas of vanilla, peach, mango, apricots and crème brulee.
Rosé
Figuiere Méditerranée Rosé
Provence, France $10.00 / $40.00
-aromas and flavors of peach, orange skin, and white flowers.
Red
Matthew Fritz Pinot Noir 2017
North Coast, California $11.00 / $44.00
-Wild berries, allspice, forest floor with red cherries.
Zenato 'Alanera' Red Blend 2015
Veneto, Italy $10.00 / $40.00
-Fresh and dried cherries, spice, coffee and tobacco. Full bodied and elegant.
Melot, Cabernet & Corvina Blend.
Catena Malbec 2017
Mendoza, Argentina $9.00 / $36.00
-Full body, firm and silky with pretty blue fruit and light salt undertones.
Smith & Hook Cabernet Sauvignon 2016
Central Coast, California $13.00 / $49.00
-Blackberry, blueberry and plum with notes of toasted oak and tobacco.
Hahn Pinot Noir S.L.H 2017
Monterey, California $11.00 / $44.00
- Medium-Bodied and silky smooth with notes of black cherry and pomegranate.
Requiem Cabernet Sauvignon 2016
Columbia Valley, Washington
Bottle $54.00
-Full-bodied and fruit forward with notes of blackberry, chocolate and cherry.
Sparkling
Mas Fi Cava Brut
Penedes, Spain $7.50 / $26.00
-Citrus and white flowers aromas with fresh stone fruits flavors.
Zardetto Prosecco NV
Veneto, Italy $9.00 / $36.00
-Floral, peach aromas with a refreshing crisp finish.
Laurent Perrier 'La Cuvee' Brut NV
Champagne, France Bottle $75.00
-Beautifully laced with ripe pears, apricots, dried flowers and brioche.
IPAs

Goose Island IPA (5.9%- 4.5)16 oz can.
A hop lover's dream with a fruity aroma, set off by a dry malt middle, and long hop finish.

Green Man Trickster IPA (7%- 8)
An intriguing disguise to tempt and delight-that's my surprise. If you crave a dank treat and others don't lure, you're already discovered the hoppy cure.

Lagunitas IPA (6.2%- 4)
With notes of pine and apricot this hoppy ale is perfect for all occasions.

Omission Pale Ale ( 5.8%- 5) Gluten Free
Brewed to showcase the cascade hop profile. Amber in color, the floral aroma is complimented by a caramel malt body.

Orpheus Transmigration of Souls (8%- 6.5)
Double IPA, bursting with life from an absurd amount of aromatic hops. Notes of orange, lemon and tropical fruit, sitting on top of a clean, dry malt.


Ales

New Belgium Fat Tire (5.2%- 3.5) 16 oz Can
Toasty, biscuit-like malt flavors coasting in equilibrium with hoppy freshness.

Victory Golden Monkey (9.5%- 7.5)
Enchanting and enlightening, this golden, frothy ale boasts an intriguing herbal aroma, warming alcohol esters on the tongue and light, but firm body to finish


Wheats/Weissbier/ Shandys/ Radlers

Abita Purple Haze (4.2%- 5.5)
A crisp, American style wheat beer with raspberry puree added after filtration.

Arches Queens Weiss (5% - 6):
A simple light bodied ale, with a high wheat content to give crispness and a cloudy pale yellow color the Hefe-Weissbier notes with nods to cider and sauvignon blanc

Franziskaner Weissbier (5%- 5)
The copper golden wheat beer unfolds with an aromatic fragrance and harmonious banana and citrus fruits.

Paulaner Hefe-Weizen (5.5%- 7.5)
Prickly wheat splashes onto the tongue first, followed by banana and clove that infuse the grainy malt base with classic hefe flavors.

Second Self Thai Wheat (5.1%- 4) 12 oz Can
This spicy american wheat ale utilizes lemongrass and ginger for its flavorful aroma and robust taste. Brewed right here in atlanta.


Porters/ Stouts

Founders Breakfast Stout (8.3%- 5.50)
Brewed with flaked oats, bitter and sweetened imported chocolates, Sumatra and Kona coffee.

Founders Porter (6.5%- 4)
No absence of hops gives Founders' robust porter the full flavor you deserve and expect.


Dubbel/ Tripel/ Belgians

Arches Southern 'Bel' (6.8%- $4)
Medium-bodied Belgian ale with notes of vanilla, pear and fig.

Ayinger Brau-Weisse Hefe Weizen (5.1%- 8)
Pale color, hazy; with a huge rocky head. Inviting and perhaps a bit tart in palate, this is "brut" beer with a delicious, smooth body from a grist bill of about 60% wheat.

Ayinger Celebrator Doppelbock (6.7%- 7)
Celebrator has a creamy head of tight bubbles contrasting beautifully with its profound dark robe. It is full-bodied and velvety from half a year's aging. Although it is strong, it is not overpowering.

Chimay Blue (9%- 12)
Rich and intense with lovely caramel notes, it's the lovely dry finish allows the distinct Belgian flavours to linger well into the next sip.

Chimay Red (7%- 12)
This copper-colored ale boasts flavors of apricots, brown sugar and nutmeg.

Chimay White (8%- 12)
This blonde ale is dry and floral with a slight hop bitterness. The hoppiest Chimay ale.

Boulevard Tank Seven (8.50%- 8)
Beginning with a flavorful surge of fruity aromatics and hoppy, grapefruit notes, this complex, straw-colored ale finishes long, dry and spicy.

Delirium Nocturnum (8.5%- 14)
A very good mouthfeel of alcohol and softness. This is followed by an increasing bitterness, partially from the hop, but also from the roasted malt and chocolate malt.

Delirium Tremens (8.5%- 14)
Taste this tripel and you'll be surprised by malty aromas and fruity touches of orange zest, green apples and apricots with a hint of banana.

St Bernardus (10%- 8.5)
Dark with a full, ivory-colored head. It has a fruity aroma, full of complex flavours and excels because of its long bittersweet finish with a hoppy bite.

Unibroue Don De Dieu (9%- 8.5)
An appealing orange-golden hue with a stable, creamy head of foam. Its fruity, malty and yeasty flavor is quickly succeeded by a palate-warming finish of roasted nuts and spices.

Unibroue La Fin du Monde (9%- 9)
This triple-style golden ale recreates the style of beer originally developed in the Middle Ages by trappist monks for special occasions and as such it was the first of its kind to be brewed in North America.


Lagers

Abita Amber (4.5%- 5)
A The very first beer offered by the brewery most associated with Louisiana. Smooth and malty with a slight caramel flavor.

Amstel Light (4.1%- 5.5)
35% fewer calories than regular lager beer. But every bit as thirst-quenching and refreshing.

Arches Southside lager (5.4% - 4)
Formerly the Unseasonal Lager, this local brew is made using one of the original Arches recipes. "Light enough for Summer, hearty enough for Winter."

Asahi (5%- 5)
Fresh, crisp and clear - with a sharp delivery that slakes thirst before slipping gently on.

Ayinger Celebrator Doppelbock (8.7%- 7)
A complex fruitiness of roasted malt and whole hop flowers and a faintly smoky dryness in the finish.

Bud light (5% - 3.75)
Using a blend of premium aroma hop varieties, it's superior drinkability and refreshing flavor makes it the world's favorite light beer.

Budweiser (4.2% - 3.75)
Brewed using a blend of imported and classic American aroma hops, which results in unparalleled balance and character. The King of Beers.

Corona (4.6%- 5)
It's the feeling you get wearing a straw hat while you're on the beach, in a bottle.

Dos XX Amber (4.7%- 5)
A rich, full-bodied Mexican import with a reddish-gold color and is made from the finest ingredients.

Dos XX Lager (4.3%- 5)
A crisp, refreshing, light-bodied malt-flavored beer with a well-balanced finish. A Lager that drinks like a Pilsner.

Estrella Daura Damm Gluten Free Lager (5.4%- 4)
Gluten Free Bottle from Morrisons, Birtley. Bright golden coloured with a thick white head. It has a toffee, grassy and malty flavour with a warming bittersweet finish.

Founders Solid Gold (4.4%- 3) 12 oz Can
A drinkable premium lager brewed with the highest quality ingredients.

Heineken (5%- 5.5)
Bright and deep golden in color and endowed with a warm, malty fragrance that's superbly countered with a balanced hop aroma.

Lone Star (4.65%- 3.5)
Clear light to medium yellow color and a moderate sweet and light bitter flavor.

Michelob Ultra (4.2%- 4.25)
Brewed using the finest barley malt, select grains, all-imported hops and a pure-cultured yeast strain. The special choice of grains combined with the extended mashing process produces a smooth, refreshing beer with fewer carbohydrates.

Miller High Life (4.6%- 3.25)
A classic American-style lager recognized for its consistently crisp, smooth taste and iconic clear-glass bottle. The champagne of beers.

Miller Lite (4.2%- 4)
A taste of light toasted malt, and a trace, slight trace of pine & citrus.

Negra Modelo (5.3%- 6)
A medium-bodied lager with slow roasted caramel notes.

Newcastle (4.7%- 5.5)
Light caramel and toasted malt.

Red Stripe (4.7%- 5)
Jamaican Lager has a refreshing taste, perfectly balancing malty-sweet and lightly hoppy flavors. The result is a lager that's crisp, clean and easy to drink.

PBR (4.74%- 4)
Full bodied beer with a clean, crisp finish with a fine noble hop aroma.

Rolling Rock (4.6%- 4)
Classic American lager that is as well-known for its distinctive, full-bodied taste as it is for its craftsmanship, heritage and painted green bottle.

Shiner Bock (4.4% 5.5)
Is a distinctive, rich, full-flavored, deep amber-colored beer with an inviting smooth taste without excessive bitterness.


Cider/ Ginger Beer/ Saisons/ Sours

Angry Orchard (5%- 5)
This crisp and refreshing cider mixes the sweetness of the apples with a subtle dryness for a balanced cider taste.
Atl Hard Cider Cherry Pie (5.9% - 9) 16oz local craft cider with a blend of tart and sweet cherries, finishes with a slight hint of cinnamon.

Boulevard Jam Band (5.9% - 4)
12oz Can Accompanying a simple malt base, blueberry, raspberry and tart cherry play in perfect harmony to create a slightly tart ale that sings with ripe, bursting fruit flavor.

Crabbies Ginger Beer (4.8%- 7.5)
This alcoholic ginger beer is made from a unique recipe that has four natural ingredients including real ginger that is steeped in for 8 weeks.

Victory Sour Monkey (9.5%- 7.5)
Dank and tart, this Pennsylvania-brewed sour packs quite a punch. Tastes of Green apple, raspberry and lemon combine to make this a must-try for sour lovers.

Westbrook Gose (4% - 7.5)
German-style sour wheat beer, brewed with coriander and grey seal salt. Sour, salty, delicious.

Wicked Weed Watermelon Dragon Fruit Burst (4.5 % - 5.5)
A session sour with vibrant colors, fresh fruits, and a quenching tartness makes this vivid new beer experience.


Non-Alcoholic

Kaliber | Guinness Ltd. (.05% - 3)
Kaliber, more than any of the others, tastes and feels like a normal beer. It's heartier than the rest of the pack and it has a lovely color. There are definitely bread flavors, but it's crisp and smooth.

Lagunitas Hoppy Refresher (0.0% - $5)
This IPA-inspired sparkling beverage is a fresh take on an old tradition... a zero-alcohol, zero-carb, and zero-calorie refreshment, made using everything we know about hops.
Cocktail of the Week
Hibiscus Twist

Hibiscus Vodka, Lemon Juice, Simple Syrup, Mas Fi Cava Brut

$12
Canned Cocktails
The Finnish Long Drink

Gin and grapefruit soda combine to create a truly tasty concoction. This unique beverage has long been enjoyed in Finland and just recently made its way stateside.

$5.50

The Finnish Long Drink - Cranberry

The same great Long drink that you enjoy, but with cranberry added

$8

The Finnish Long Drink - Strong

Same great taste but with 55% more alcohol than traditional long drink

$9

Whiteclaw Hard Seltzer

A blend of refreshing seltzer and gluten-free alcohol, this delicious elixir has only 100 calories and 2g carbs. Choose from 3 flavors: Mango, Black Cherry or Ruby Red Grapefruit.

$4.50

Scofflaw Hard Seltzer

Seltzer is easy on the calories and carbs, but making a seltzer actually taste great is hard. This hard seltzer has minimal carbs and almost no sugar. Definitely no hints or essences, just real natural flavor. Available in four flavors: Black Cherry, Tangerine. Tropical POG & Georgia Peach.

$4.50
Spring Cocktails Coming Soon!!