Main content starts here, tab to start navigating
Menus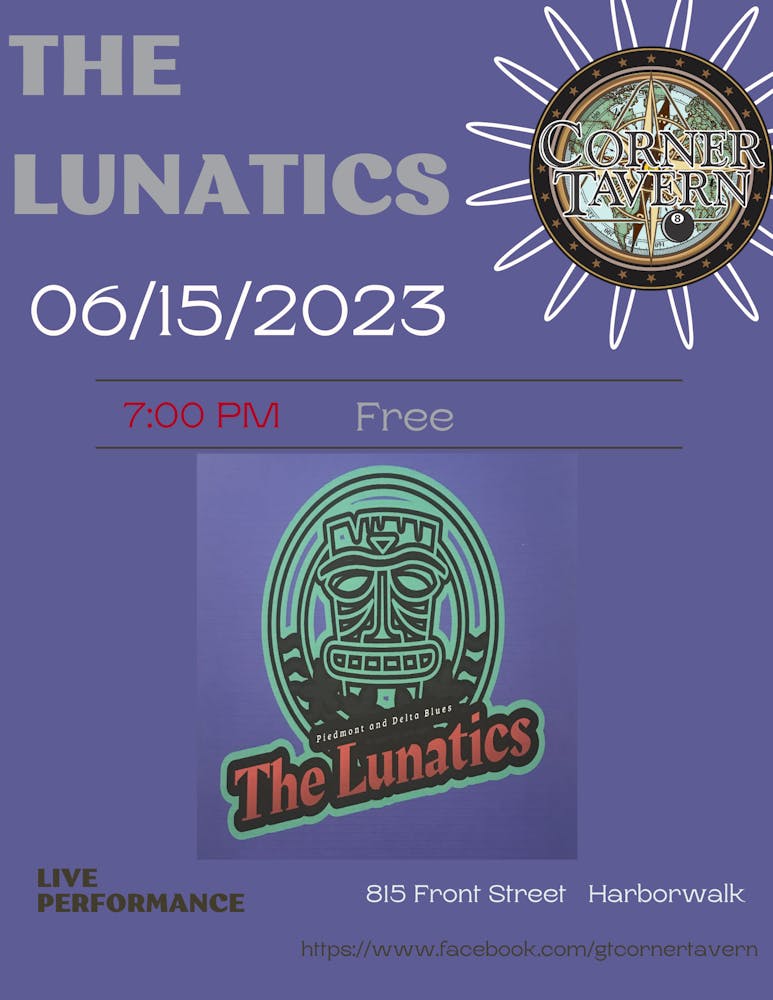 We accept Visa, Mastercard, American Express, and Cash
A 20% Service charge will be added to all unpaid tabs, to-go orders, and parties of 5 or more
Download PDF
Appetizers
Buffalo Shrimp

Fried Shrimp Tossed in Buffalo Sauce. Served With Blue Cheese Dressing, Carrots & Celery.

$12.50

Fried Artichoke Hearts

Beer-Battered & Fried Artichoke Hearts, Served with Ranch Dressing. A House Favorite !

$10.50

Fried Pickles

Sliced & Battered. Served With Ranch.

$7

Hummus & Pimento Plate

Our Homemade Roasted Garlic Hummus, Pimento Cheese, Red Peppers, Kalamata Olives, Carrots, Celery & Pita Bread.

$9.50

Homemade Fry Platter

Our Fresh, House Cut, Never-Been-Frozen Fries!

$8

Pick 2 Sauces

BBQ or Korean BBQ

Honey Mustard

Horsey Mayo

Thai Chili

Buffalo

Curry Ketchup

Sriracha Ranch

Blue Cheese

Sour Cream

Add Cheese Dip $3.25

Add Jalapeños $0.50

Chips, Cheese & Salsa

Served With Our Homemade Spicy Cheese Dip & Salsa.

$8

Chips & Cheese Dip $5.50

Chips & Salsa $4.50

Nachos

Spicy Beef or Black Beans, Tortilla Chips Topped with Spicy Queso, Lettuce, Tomatoes, Jalapenos & Sour Cream

Small $8

Large $14

Meat and Beans $2.50 - $4.50

SUB Tots or Fries $2 - $4

Spicy Seared Tuna

Spicy Rubbed Sashimi Tuna Filet Seared & Served with Avocado, Topped with Bacon Vinaigrette.

$18

Spinach Artichoke Dip

Made in House with Fried Pita bread

$10

Chicken Tenders

4 tenders with fries and garlic toast

$14.50
Snacks
Edamame

Steamed Soy Bean pods with Kosher salt Served with House made Korean BBQ sauce

$6

Veggie Platter

Carrots, Celery, Broccoli & Tomatoes, Your Choice of Dressing.

$7
Wings
Smoked Chicken Wings

Jumbo Wings. Smoked in house and then flash fried.

5 wings $8

10 wings $16

20 wings $32

Signature Sauces

Korean BBQ

Buffalo

Verde Hot Sauce

Lemon Pepper

Hot Lemon Pepper

Thai Chili

Ninja BBQ

Garlic Parmesan

Truffalo

Kaveman Hot Honey BBQ
Soups
Soup of the Day or Chicken & Dumplings
Salads
Greek

Romaine, Tomatoes, Cucumbers, Carrots, Feta, Kalamata Olives & Pepperoncinis.

$11

Heirloom Tomato and Peach Salad

Mixed Greens, Blistered Heirloom Tomatoes, Slivered Almonds, Herbed Goat Cheese, Fresh Peaches, & House Vinaigrette

$15

Buffalo Shrimp

Romaine, Carrots, Celery, Cucumbers, Tomatoes, Bleu Cheese Crumbles, Fried Shrimp tossed in Buffalo Sauce.

$17

Chop Chop

Romaine, Red Onion, Avocado, Bacon, Blue Cheese & Chopped Celery, Cucumber, Carrots, & Radishes. Tossed in Dressing of Your Choice

$15

Caesar

Romaine, Shaved Romano Cheese & Croutons, Tossed with Our Traditional Caesar Dressing.

$10

Wild Alaskan Salmon

Grilled Wild Alaskan Salmon, Spinach, Radish, Tomato, Cucumber, Carrots & Avocado

$17

Dressings

Ranch

Sriracha Ranch

Honey Mustard

Blue Cheese

Balsamic Vinaigrette

House Vinaigrette

1000 Island

(Extra Dressing $1.00)

Caesar

Protein Choices

Chicken $8

Beyond Burger | Shrimp | Salmon | Beef Patty | Black Bean Burger $9
Sandwiches
Served With Fries
Sub any other side for +$2
Choices: Sourdough, Wheat, Brioche or Hoagie
Tavern Club

Fire Braised Ham, Smoked Turkey, Apple Wood Smoked Bacon, Cheddar & Swiss cheese, Lettuce, Tomato & Mayo Topped with House Vinaigrette, Served on a Steamed Hoagie

$14

California Turkey Sandwich

House Smoked Turkey, Avocado, Swiss, Sriracha Ranch, Spinach, Tomato

$13.50

Shrimp PoBoy

Fried Shrimp, Lettuce, Chopped Tomatoes & Remoulade On A Hoagie Roll.

$14.50

BLT

Apple Wood Smoked Bacon, Lettuce, Tomato & Mayo. Served On Your Choice of Bread.

$8

Cajun Salmon BLT

Salmon*, Apple Wood Smoked Bacon, Lettuce, Tomato, Remoulade. Served On Your Choice Of Bread.

$17.50

Tavern Cuban

Swiss, Mustard, Pickles, Ham & Pork

$14.50

Steak & Cheese

Philly Steak, Caramelized Onions, Roasted Red Peppers & Spicy Queso On A Hoagie Roll.

$14.50

Portabella

Balsamic Marinated Portabella Mushroom, Swiss Cheese, Roasted Red Peppers, Avocado

$13
Chicken Sandwiches
Served With Fries. Sub any other side for +$2
Blackened Chicken Sandwich

Pan Fried Blackened Chicken Breast, Lemon Aioli, Avocado & Roasted Red Peppers

$15.50

Buffalo Chicken Sandwich

Fried Chicken Breast, Buffalo Sauce, Melted Swiss Cheese & Blue Cheese Dressing

$15

Fried Chicken with Pimento Cheese and Bacon Jam

Our house made bacon jam & pimento cheese

$14
Quesadillas
Served with Salsa & Sour Cream
Ancho Steak

Ancho Steak, Pepper Jack Cheese, Avocado, House Hot Sauce, Cilantro

$15

Southern Pork

Jack & Cheddar Cheese, Caramelized Onions, Smoked Pork, Ninja BBQ Sauce

$15

Jerk Chicken

Jerk Chicken, Pepper Jack Cheese, Red Onions, Tomatoes, Cilantro, Black Beans

$15

Veggie

Seasoned Spinach, Broccoli, Roasted Red Peppers & Cheddar Cheese

$15
Build Your Own
Build Your Own Burger 12.75

Served on a bun with fries

Sub any other side for + $2

Pick Your Protein

Grass Fed Beef*

House Made Turkey Burger*

Chipotle Black Bean

Lamb Burger*

Chicken Breast (Fried or Grilled)

Vegan Beyond Burger (add $3)

Choose Your Toppings

$1 Each

Salsa

Jalapeños

Mozzarella

Swiss

Cheddar

Blue Cheese Crumbles

Spicy Jack

Caramelized Onions

$2 Toppings

Mushrooms

Pimento Cheese

Roasted Red Peppers

Avocado

Apple Wood Smoked Bacon

Goat Cheese

Over Easy Egg

Fried Egg

Feta

Ghost pepper cheese

Gouda cheese
Specialty Burgers
No substitutions or add ons, only deletions See "Build Your Own" for custom orders.
Black And Blue

House Blackened Grilled Burger*, Topped With Blue Cheese Crumbles, & Apple Wood Smoked Bacon.

$16

Lamb

Lamb* Burger, Tzatziki & Pickled Red Onion

$16

Balsamic

Beef Burger* with a Sweet Balsamic Glaze, Caramelized Red Onions, Goat Cheese, Apple Wood Smoked Bacon

$17

Truffle Burger

Beef Burger*, Shiitake & Portabella Mushrooms & Onion Medley, Bacon, Mozzarella, Drizzled with Truffle Oil

$16.75

Super Smash Burger

Beef Burger*, Gouda, Bacon, Shredded Lettuce, 1000 Island

$15.50

Tavern Melt

Beef Burger* on Texas Toast with Pimento Cheese, Caramelized Onions, Bacon & Tomatoes

$16.75

Jive Turkey

House Made Turkey Burger, Avocado, Sriracha Ranch, Mozzarella

$14.50

Ghost B.C

Ghost Pepper Cheese, Spinach, and Remoulade

$16

Veggie Black Bean

Vegetarian Black Bean Patty, Topped With Roasted Red Peppers, Avocado & Provolone

$15.50

The TAVERNATOR

Grilled Beef Burger*, Fire Braised Ham, Sliced Turkey, Bacon, Cheddar, Peppar Jack, Caramelized Onions, BBQ Sauce, Topped with a Fried Egg Cooked Over Hard

$25

The Carpetbagger

PBR Battered Deep Fried Burger, Stuffed with Blue Cheese and Tossed in Buffalo Sauce

$18

Good Ol Boy

Hand Pattied Grass fed Beef burger with Gouda cheese, Bacon Jam, and an Onion Ring

$18
Entrées
No substitutions, please. Not available until after 5pm.
Pork Porterhouse

12 oz Pork Porterhouse, Served with Thai almond brussels sprouts and a Side of Sweet Mash Potatoes

$20

Guinness Beer Battered Fish & Chips

Two pieces of Beer Battered Fish with House Cut Fries & Homemade Tartar Sauce.

$18

Blackened Salmon Couscous

Blackened Salmon over a bed of Couscous, Roasted Red Peppers, Spinach, Red Onions, and Goat Cheese

$21
Sides
4.00 each ~ a la carte
Fries

Steamed Broccoli

Garlic Parmesan Mashed Potatoes

Mashed Sweet Potatoes

Pimento Mac N Cheese

Onion Rings

Tater Tots

Side Salad

Regular or Baby Ceasar

Sautéed Mushrooms & Onions

Thai Brussels

Fried Brussels sprouts with sweet chili sauce, green onions, garlic, cilantro and toasted almonds.

$5

Cup of Soup

Chicken & Dumplings or Soup of the Day
Drinks
Iced Tea, Coke, Diet Coke, Coke Zero, Sprite, Lemonade, Ginger Ale, Root Beer

$2

Coffee

Benjamins Bakery Carolina Gold blend

$2

Cranberry, Pineapple, or Grapefruit Juice (No free refills)

$2.50

Fresh Squeezed OJ (No free refills)

$4

Red Bull

$3.50

San Pelligrino Sparkling Mineral Water

$3.50

San Pelligrino Blood Orange Can

$3.50
Kids Menu
$6.25 Each, No substitutions. This menu is for kids ages 10 and under.
PB & J

Peanut Butter & Jelly on White or Wheat bread served with Fries.

$6.25

Gorilla Cheese

Cheddar Cheese on White or Wheat Bread, served with choice of Carrots & Ranch, or Fries. (This item is available for all ages)

$6.25

Hummus

Served with yummy Pita Bread & Carrot Sticks.

$6.25

Super Kid Platter

Fresh Tomatoes, Carrot Sticks, Cucumbers & Broccoli served with a side of Ranch Dressing.

$6.25

Kids Quesadilla

Cheddar Cheese served with Salsa

$6.50
MANDATORY GOV'T ADVISORY WARNING: The consumption of raw or undercooked foods such as meat, poultry, fish, shellfish and eggs which contain harmful bacteria, may cause serious illness or death.
We can not guarantee the fryers to be free of shellfish or seafood allergens. So wings, fries, tots and onion rings are not recommended to someone with a severe allergy. We use soybean oil for our fryers.
Slide 1 of 6
Slide 2 of 6
Slide 3 of 6
Slide 4 of 6
Slide 5 of 6
Slide 6 of 6